Founded in 2000, 604 Consulting has always upheld its core values of honesty, integrity, and value. We are not your typical support company – our aim is to be your guide in the murky waters of IT. As a complete end-to-end solutions provider, we enable you to leverage technology to enhance your business, and strive to protect you from disaster.
We specialize in installing and managing all aspects of 3CX phone systems.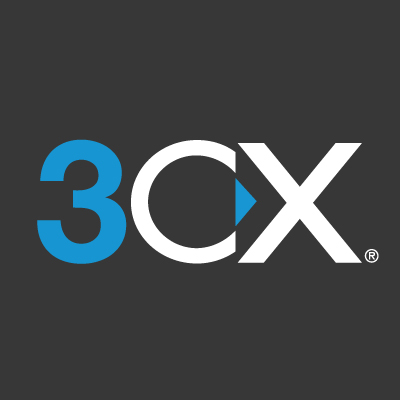 Completely unified communications solution available on all your devices: iOS and Android apps, softphones for Windows and Mac, and WebRTC softphone and clientless web conferencing.

Self-Managing PBX that lets you import or delete all contacts at once, re-provision and reboot IP phones remotely, and create, edit and delete extensions and DIDs.

High standards for VoIP security with voice traffic encryption to and from 3CX clients, automatic generation and management of SSL certificates, automatic detection & blacklisting of SIP attack tools, automatic backups and more!

Cut costs by eliminating 800 number phone bills with WebRTC integration, making free interoffice and branch calls, and paying for licensing based on the number of simultaneous calls and not extensions.

Deploy on-premise or in the cloud; the choice is yours. Cloud deployments are possible with mainstream service providers such as Google, Microsoft Azure, Amazon Lightsail and many more, while local setups work on both Windows and Linux machines.
Testimonials
"Jason and 604 Consulting has brought peace of mind to our IT infrastructure from server hardware to offsite back up and beyond. Jason provided us with sound advice for our current needs and as well future-proofing our IT investment. Jason is very responsive and accommodating to get projects completed on-time. Awesome service and we couldn't be happier to be working with Jason and 604 Consulting."
"Our management team and I are ecstatic with 604 Consulting and the IT service they've provided for us. They setup our offices network system so that it functions seamlessly and has worked with us every step of the way as our company's grown. We're looking to the future with confidence that our offices network technology is being looked after by 604 Consulting."
"604 Consulting has been serving our office needs for over 10 years. Their service and reliability have been unmatched and has made our IT issues non existent- they have taken care of our support and expansion flawlessly and would recommend their service highly."
Vendor & Manufacturing Partners
Case Studies
admin
2019-06-19T14:47:39-08:00
A look at how preventative care can help you save more than just another visit to the dentist! Being prepared for the worst will give you the confidence and reassurance to handle your business in emergency situations.
Let's get in touch
Step One: Your business and projects are unique; we'll need to understand your specific requirements. The first step is to contact us and tell us about your problem, idea or situation. Our senior management will assign the appropriate resources, whether it be infrastructure, application or analysis-related in nature or a combination of both.

Step Two: As an integrated technology consulting firm, we approach each new project as an opportunity to increase your ROI or streamline operations by tailoring the solution to enhance your value across all technology facets; infrastructure, design and application architecture. It's possible that you will have an action plan for success without paying a dime!

Step Three: Once we've identified the high-level need for your business or project and assign a specialist in your area, we will conduct a thorough assessment that can vary from services such as a Network Evaluation, Application Evaluation or just understanding your business requirements in more depth. We think of the environmental factors you may not have and turn them to your advantage! Please give us a call or use the contact form to learn more!